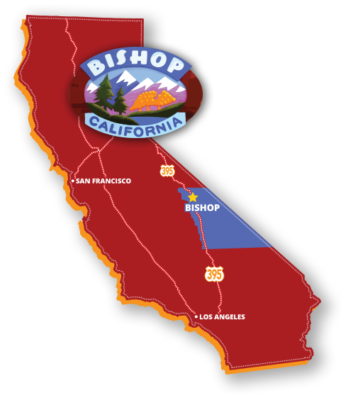 Welcome to Bishop, California
Small Town with a Big Backyard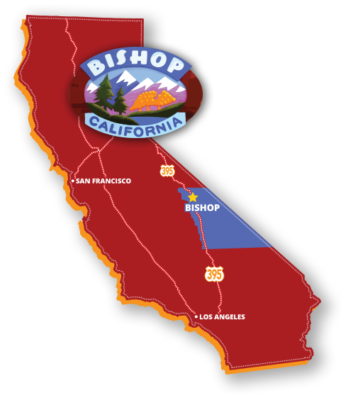 Welcome to Bishop, California
Small Town with a Big Backyard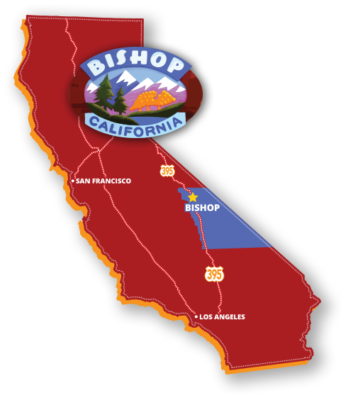 Welcome to Bishop, California
Small Town with a Big Backyard
This brand new brochure presents several notable hotspots between Bishop and Olancha emphasizing a November through May season focusing on wintering species and spring migrants.
Updated 9-16-2022 We are starting to have fall like weather in the Eastern Sierra. It will not be long when the trees will be turning colors. Experienced the first cool morning when I came back from my southern California PowerPoint presentation tour. Fall spawning trout are starting to show up in some of the creeks and rivers of the Eastern Sierra. Mayflies and caddis are providing most of the action in the area. I'm still checking water temperatures in a few Eastern Sierra waters like Crowley Lake, lower and upper Owens River, and Bishop Creek Canal. Water temperatures over 70 degrees, fly fishers should not be catch and release fly fishing.
read more
Bishop is located in the very middle of California, where Highways 6 and 395 intersect and also offers public transportation and shuttle options. Whether you're traveling from Southern or Northern California, or a major city in Nevada, you'll drive 4 1/2 to 5 hours to reach Bishop. We hope you enjoy your journey!
At 4,150 ft (1,260 m) above sea level, the natural environment of Bishop changes quickly from the high desert sage and arid climate of the wide open Owens Valley floor to an alpine wonderland of pine forest, rushing streams and gorgeous deep-blue lakes surrounded by the mighty mountain peaks of the Eastern Sierra.
The "greater Bishop area," which includes unincorporated nearby neighborhoods such as West Bishop, Meadow Creek-Dixon Lane, Wilkerson Ranch, Rocking K, Mustang Mesa and Round Valley includes an additional 11,000 residents.
If you need to warm your back, Bishop is a welcomed retreat with much (much) warmer weather than Mammoth. With 5.18″ average yearly precipitation and only 6 inches of snow, Bishop makes the perfect combo vacation – ski, golf, fish and bike year-round.