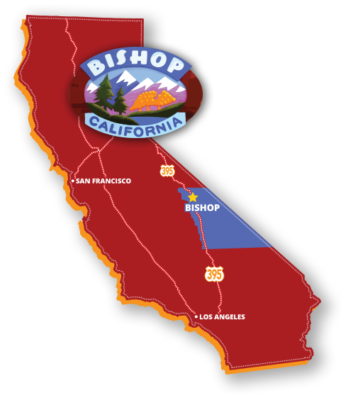 Welcome to Bishop, California
Small Town with a Big Backyard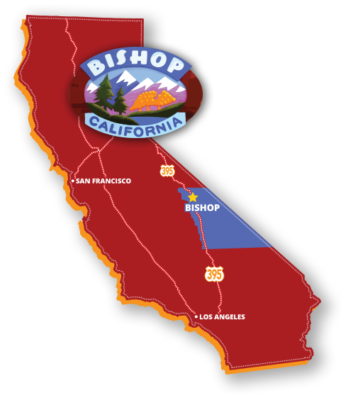 Welcome to Bishop, California
Small Town with a Big Backyard
KNOW BEFORE YOU GO
Be sure to check current weather and road conditions.  In winter months, desert passes may be flooded, snowy roadways may be closed or require traction devices to travel north of Bishop. All motor vehicles, including AWD and 4WD must carry traction devices in winter. Tioga Pass (120 to Yosemite) is typically closed November – May.
Check California Road Conditions (Hwy 395) | Check Nevada Road Conditions If you have hotel reservations, please take the time to check on Covid regulations, wildfire smoke conditions,highway conditions, webcams, Eastern Sierra avalanche forecasting, Bishop climbing ranger reports, Fred's fly fishing report, closures, business hours and safety guidelines. Feel free to give us a call if we can help in your planning process.
---
Emergency Preparedness, Response and Recovery
We have prepared some easy and quick directions for you to find great wildflowers in Southern California's deserts and mountains.
Bishop in winter offers the perfect family getaway. Get out of the big city and into the mountains where the snowy peaks rise up on either side of this broad, beautiful valley. The nights are chilly, the days are often warm, the air is clear and crisp, and our big backyard is a natural playground. We've created a suggested 5-Day adventure itinerary so you don't need to figure it out. Just follow the links in this blog and make your bookings for your 5 days of fun.
read more
Bishop is located in the very middle of California, where Highways 6 and 395 intersect and also offers public transportation and shuttle options. Whether you're traveling from Southern or Northern California, or a major city in Nevada, you'll drive 4 1/2 to 5 hours to reach Bishop. We hope you enjoy your journey!
At 4,150 ft (1,260 m) above sea level, the natural environment of Bishop changes quickly from the high desert sage and arid climate of the wide open Owens Valley floor to an alpine wonderland of pine forest, rushing streams and gorgeous deep-blue lakes surrounded by the mighty mountain peaks of the Eastern Sierra.
The "greater Bishop area," which includes unincorporated nearby neighborhoods such as West Bishop, Meadow Creek-Dixon Lane, Wilkerson Ranch, Rocking K, Mustang Mesa and Round Valley includes an additional 11,000 residents.
If you need to warm your back, Bishop is a welcomed retreat with much (much) warmer weather than Mammoth. With 5.18″ average yearly precipitation and only 6 inches of snow, Bishop makes the perfect combo vacation – ski, golf, fish and bike year-round.