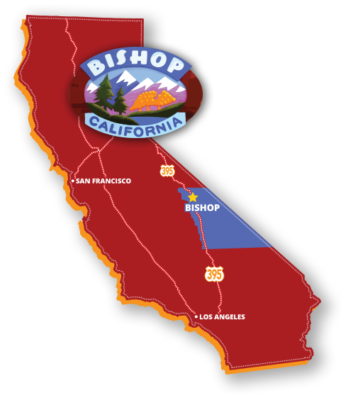 Welcome to Bishop, California
Small Town with a Big Backyard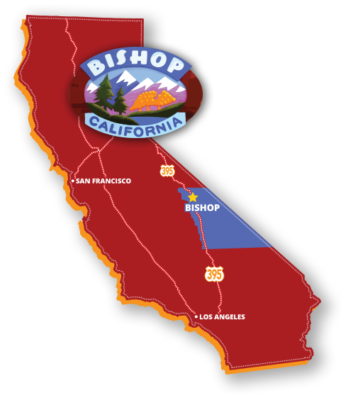 Welcome to Bishop, California
Small Town with a Big Backyard
This 3-day Grassroots climbing festival is a true celebration of Eastern Sierra climbing, November 10-12.  Register for this Bishop Climbing Festival before it sells out!
For our lovers of history, please check out this new video "A Passage in Time", which has shots and videos of various current locations in Bishop with past photos of the same spot. It is truly awesome.
Please Recreate Safely in our Big Backyard
We recommend enjoying calmer waterways this summer and fall. Please be careful. #LoveBishop
Safety tips for you and your family:
Read and follow warning signs – these signs are there for your safety!
Keep a safe distance from rivers and stream banks – extreme erosion can compromise rivers and stream banks.
Stay on established trails or developed areas.
Please keep children close and dogs leashed while near moving water.
Avoid slippery rocks and logs.
Never enter waterways that are upstream from a waterfall.
Stay up to date on local conditions by visiting the LADWP

website

.
---
Emergency Preparedness, Response and Recovery
>> READY INYO COUNTY 
>> READY MONO COUNTY
Be sure to check current weather and road conditions.  In winter months, desert passes may be flooded, snowy roadways may be closed or require traction devices to travel north of Bishop. All motor vehicles, including AWD and 4WD must carry traction devices in winter. Tioga Pass (120 to Yosemite) is typically closed November – May.
Check California Road Conditions (Hwy 395) | Check Nevada Road Conditions 
For visitors attempting to traverse the mighty Sierra, be aware that many of the mountain passes (including those from Yosemite National Park) are closed from the 1st snowfall until the snow melts. This means many of the passes may not open until June or even July.
read more